We're in the thick of the holiday season, which for most of us means lots of treats and desserts! Apple pie is a staple holiday dessert, and we can understand why, but sometimes it's fun to try something new! If you find yourself wanting an apple dessert but not a pie this year, you're in luck. We're sharing some apple treats that are perfect for the holiday season.
Salted Caramel Apple Pie Bars
If you're looking for a more casual apple dessert for a holiday gathering, these apple pie bars take apple pie to a different level. They feature that perfect mix of salty and sweet. Topped with vanilla ice cream…it doesn't get much better!
Rose Apple Tart
If you want to wow your guests with an Instagram-worthy apple dessert, look no further than this rose apple tart. We will admit that it's similar to an apple pie in regards to the filling, but the presentation alone makes it a unique apple that will be remembered for years to come.
Apple Galette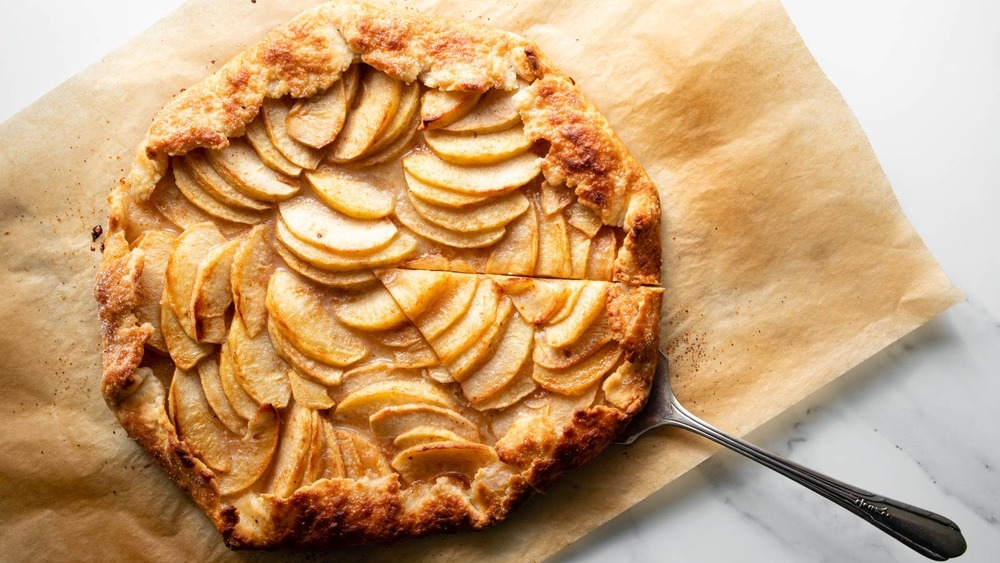 If you haven't had the pleasure of tasting a galette before, it's worth making this year! Galettes are essentially a French version of an apple pie—they're simple, delicious, and easy to make (but your guests don't have to know that). Here's a highly rated apple galette recipe!
Apple Pomegranate Cobbler
This festive cobbler is unlike any other holiday dessert you've had! The sweetness of apple cobbler packed with the tart punch of pomegranate creates a divine flavor combination that will have everyone raving. Plus, it just looks festive!
If none of these apple treats strike your fancy, here are over 30 other apple desserts you could make instead. And of course, you can never go wrong with a classic apple pie during the holidays. There's a reason it's a classic!